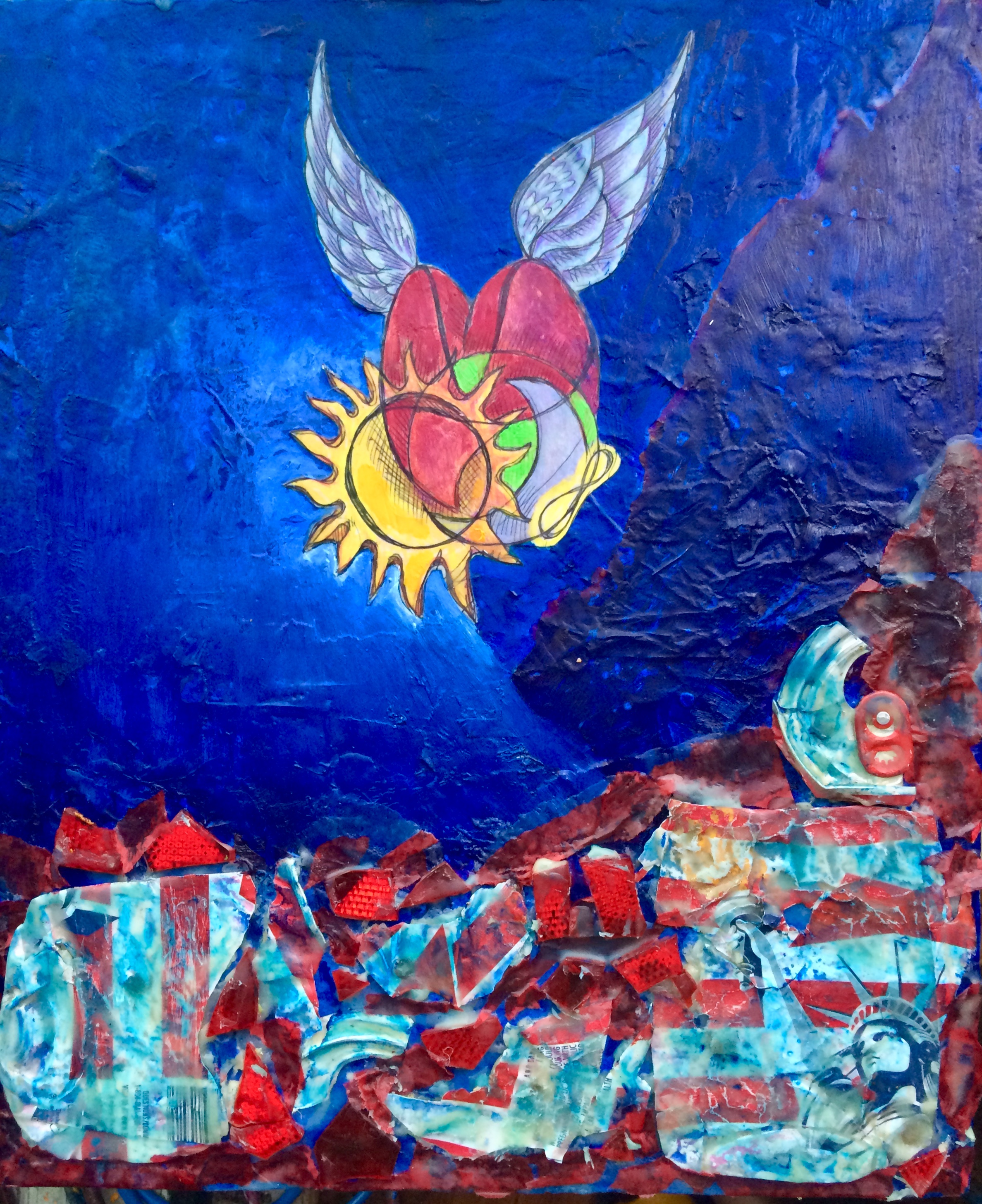 Encaustic with Oil Paint, Paper Collage, A Budweiser Can, and Broken Brake-light Lens, on Found Wood, 12" x 14"
I saw this fantastic video Mark made in which he was interviewed by Patrick Leach, posted here on Steemit... and in it he tells us that although he has got some great people helping out, he still does not have a few more volunteers to be his weekly setup crew...
If I was in Philadelphia right now, I would be SO HAPPY to make a commitment to set up equipment for Mark on Sundays from 12-3, in preparation for the broadcast of the new TV Show of What On Earth Is Happening... what an honor and a pleasure that would be.
But, I am here in Denver, so I decided to do what I can do - besides sharing the message request everywhere I can think of - and that is to make a Sigil Painting - they do seem to work... so I will be sending this off to Mark in a few days when it is entirely done...
Here's the original Sigil Drawing: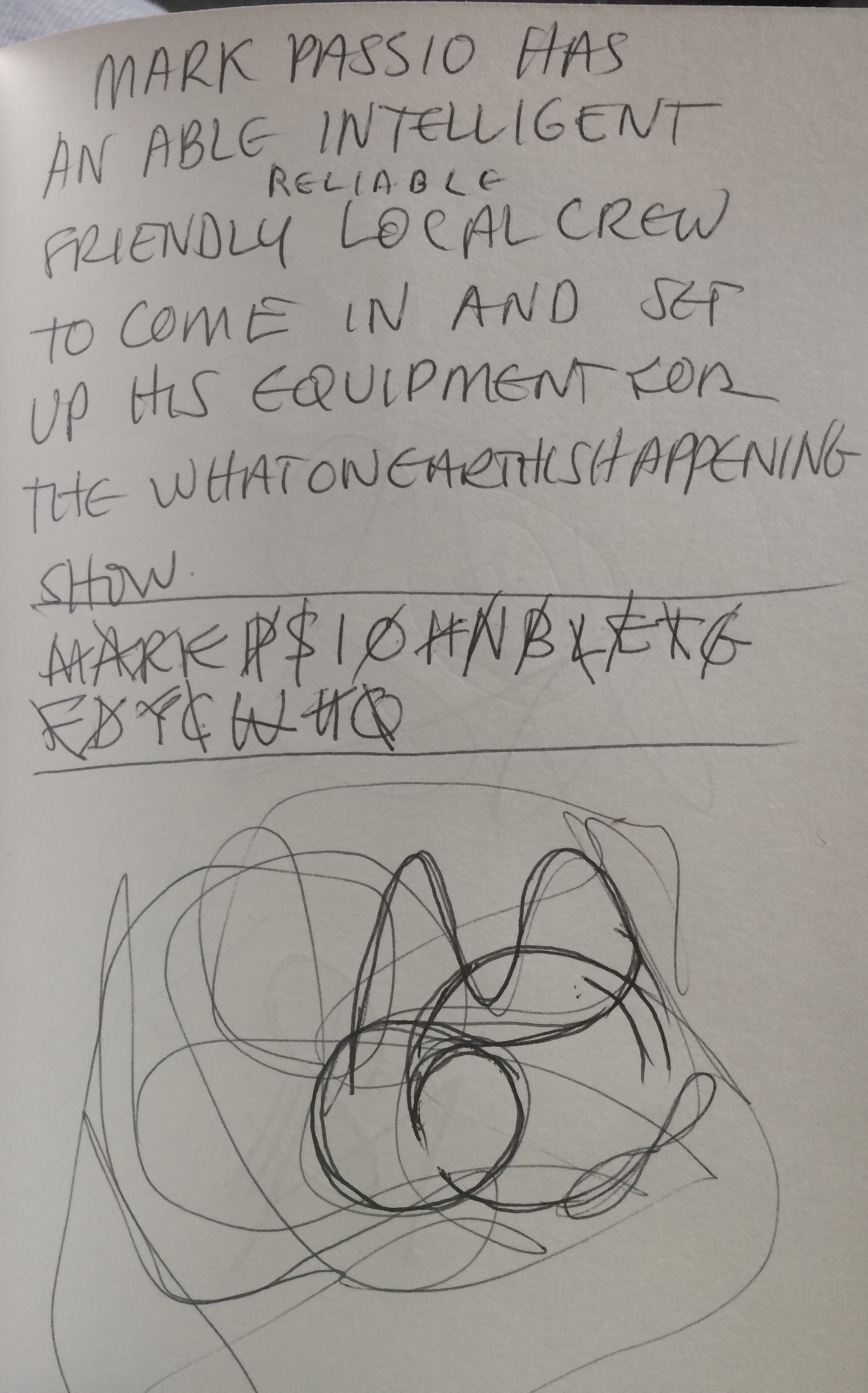 I would not be doing these paintings today if it was not for Mark Passio de-occultising the occult. I discovered sigils while researching Austin Osman Spare, an inspiration to Alistair Crowley, and an artist himself. He brought sigils into the fore, as recently has, Grant Morrison.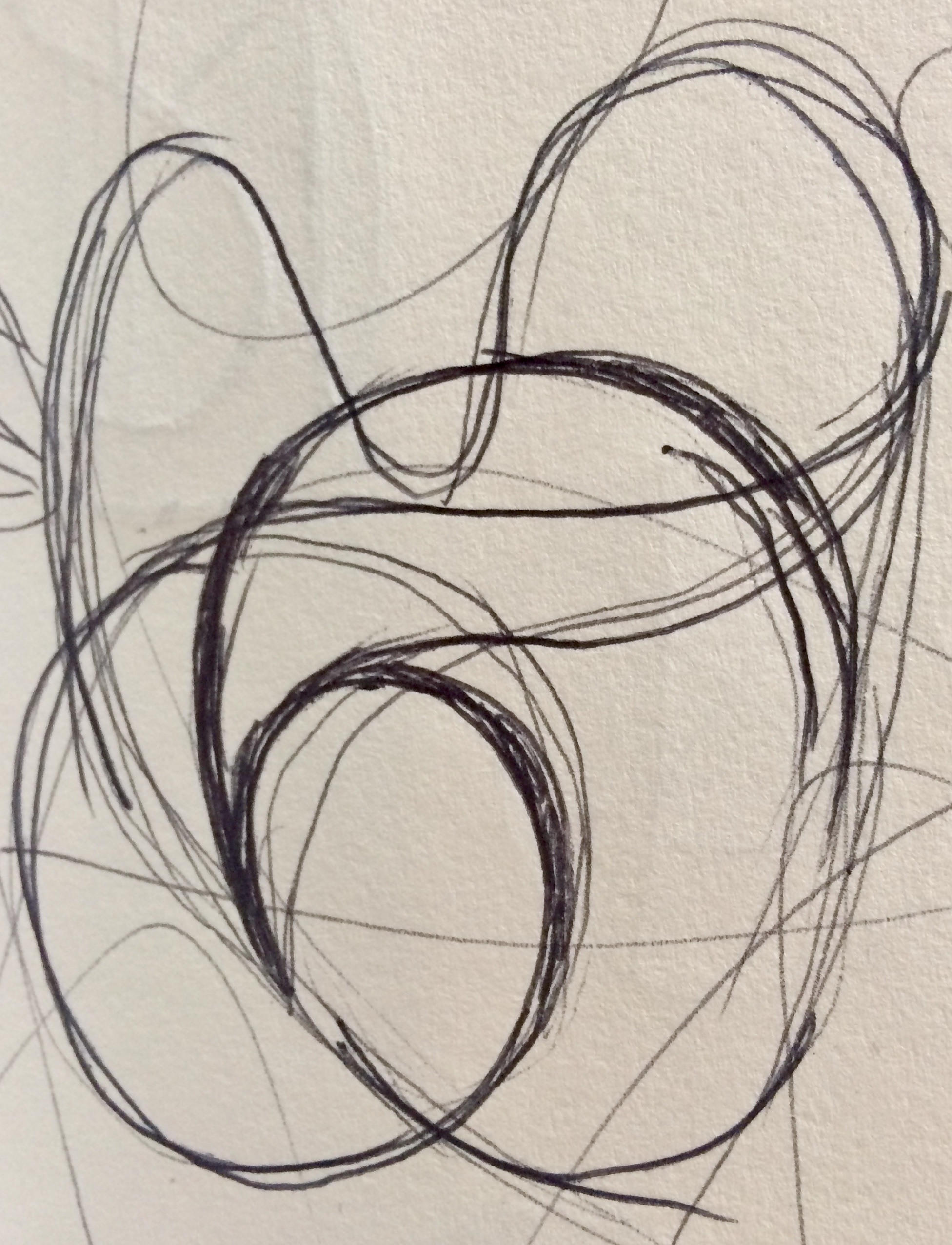 From the sigil itself, I saw the Trinity which Mark talked a lot about in terms of Thoughts>Emotions>Actions represented by the Sun, Moon, and Earth - Masculine and Feminine Principles balanced in Action... and over-lighted by Care - the Heart with Wings - representing Mind and Heart acting together- Compassion...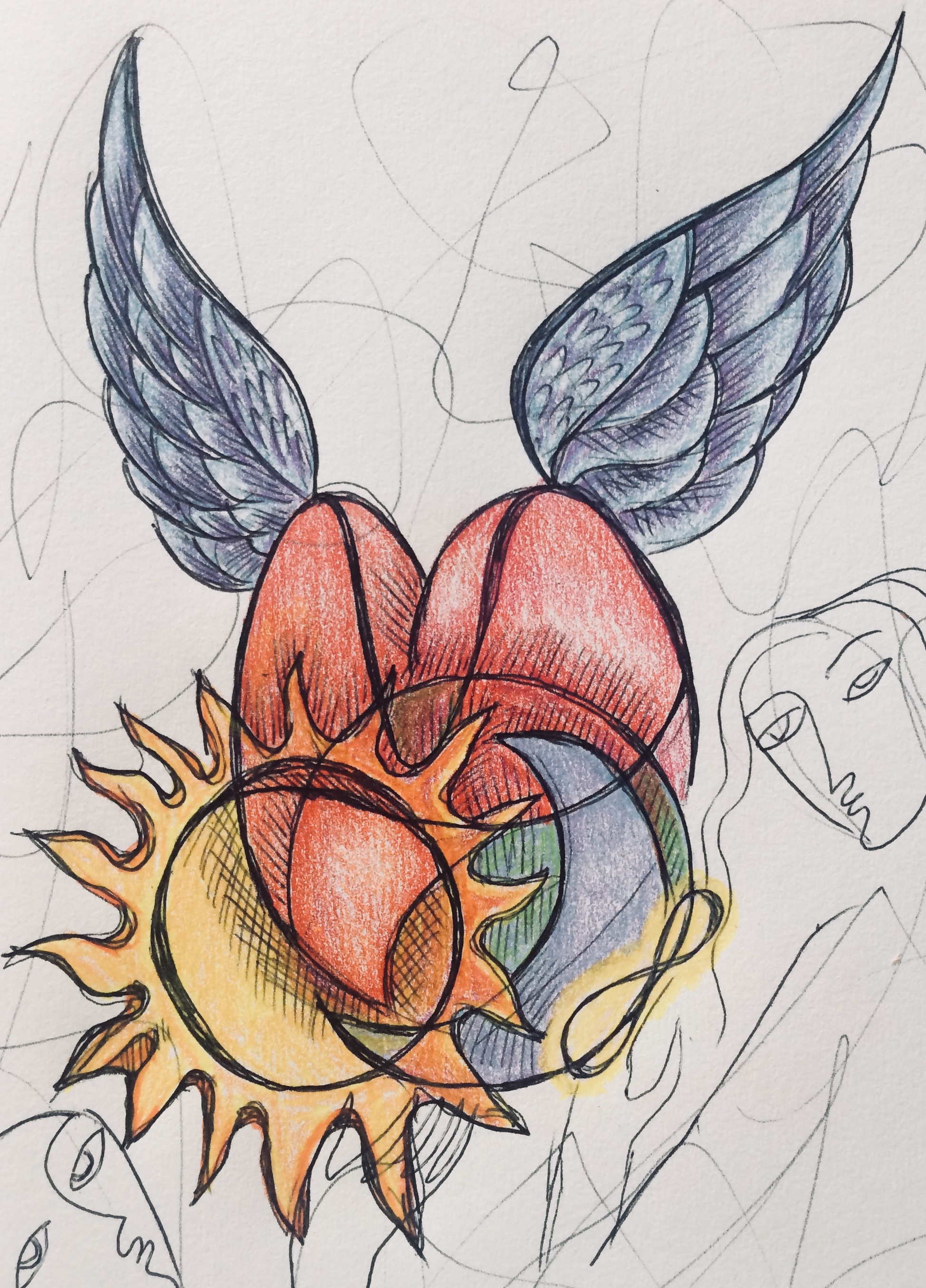 I did not like the background, so I cut it out.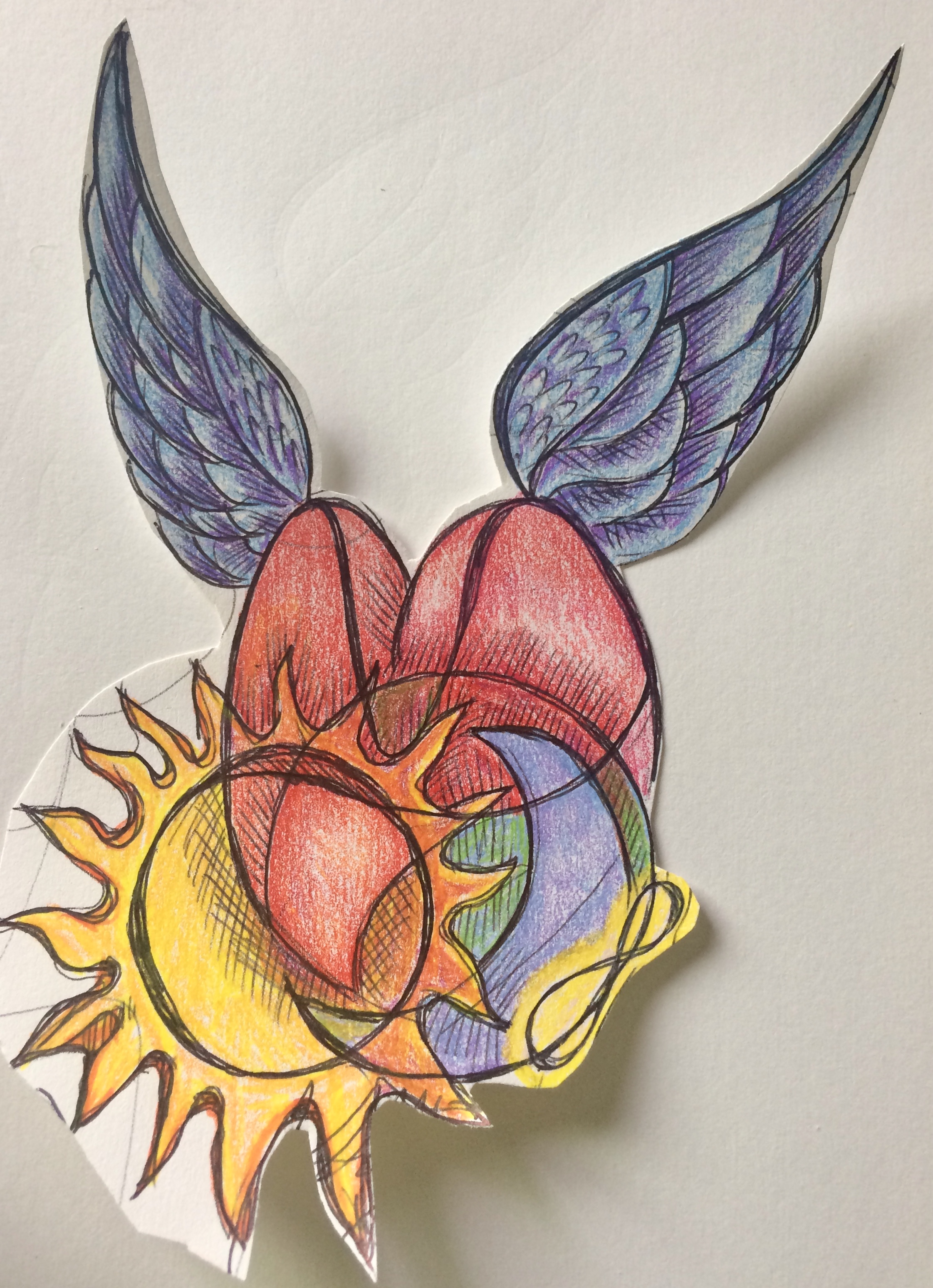 And then I remembered this fantastic beer can I had in another painting that failed.
It took me a few days to work this painting out -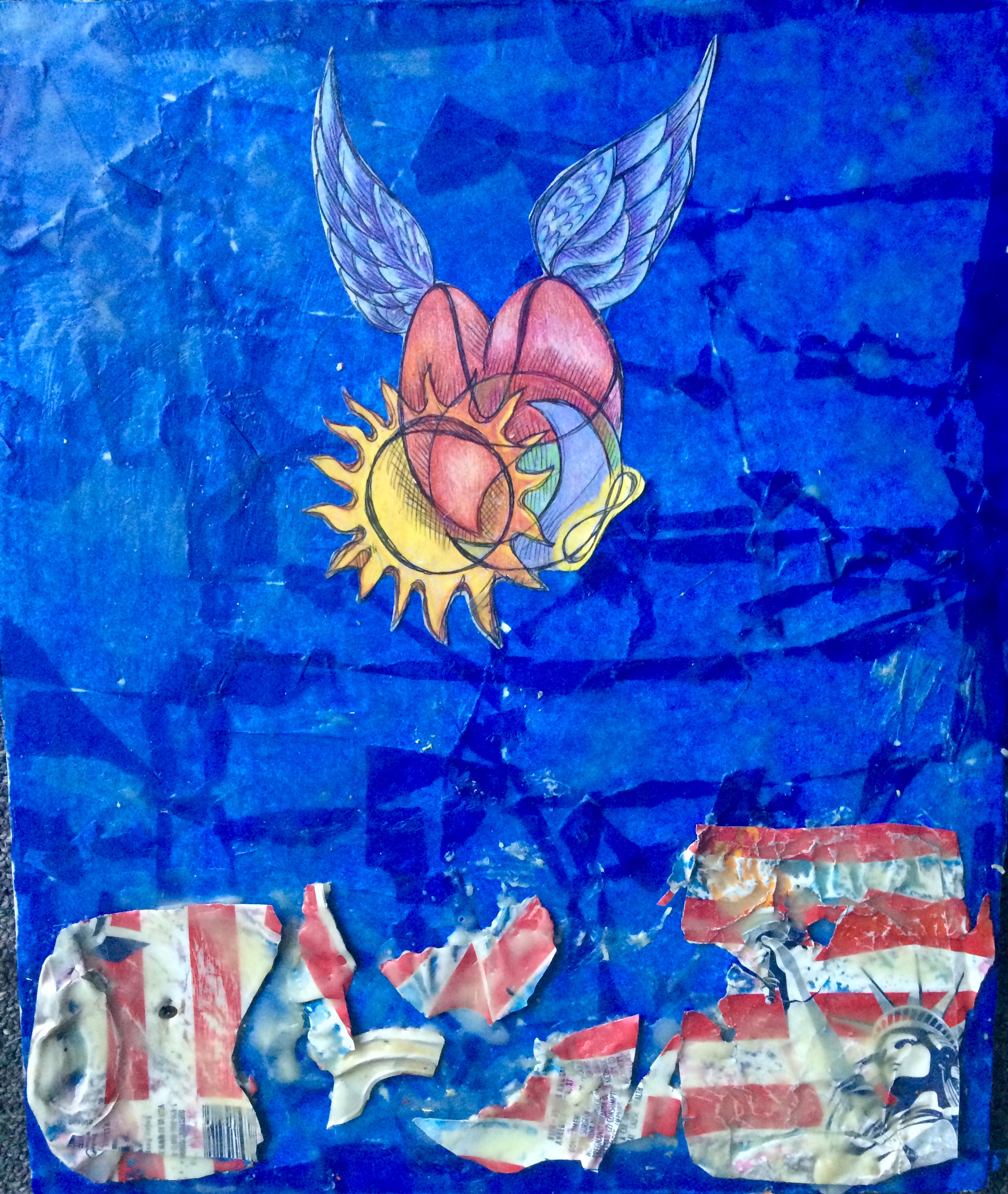 https://vimeo.com/287914408 https://vimeo.com/287914390
First, using encaustic and tissue paper as a background for the elements...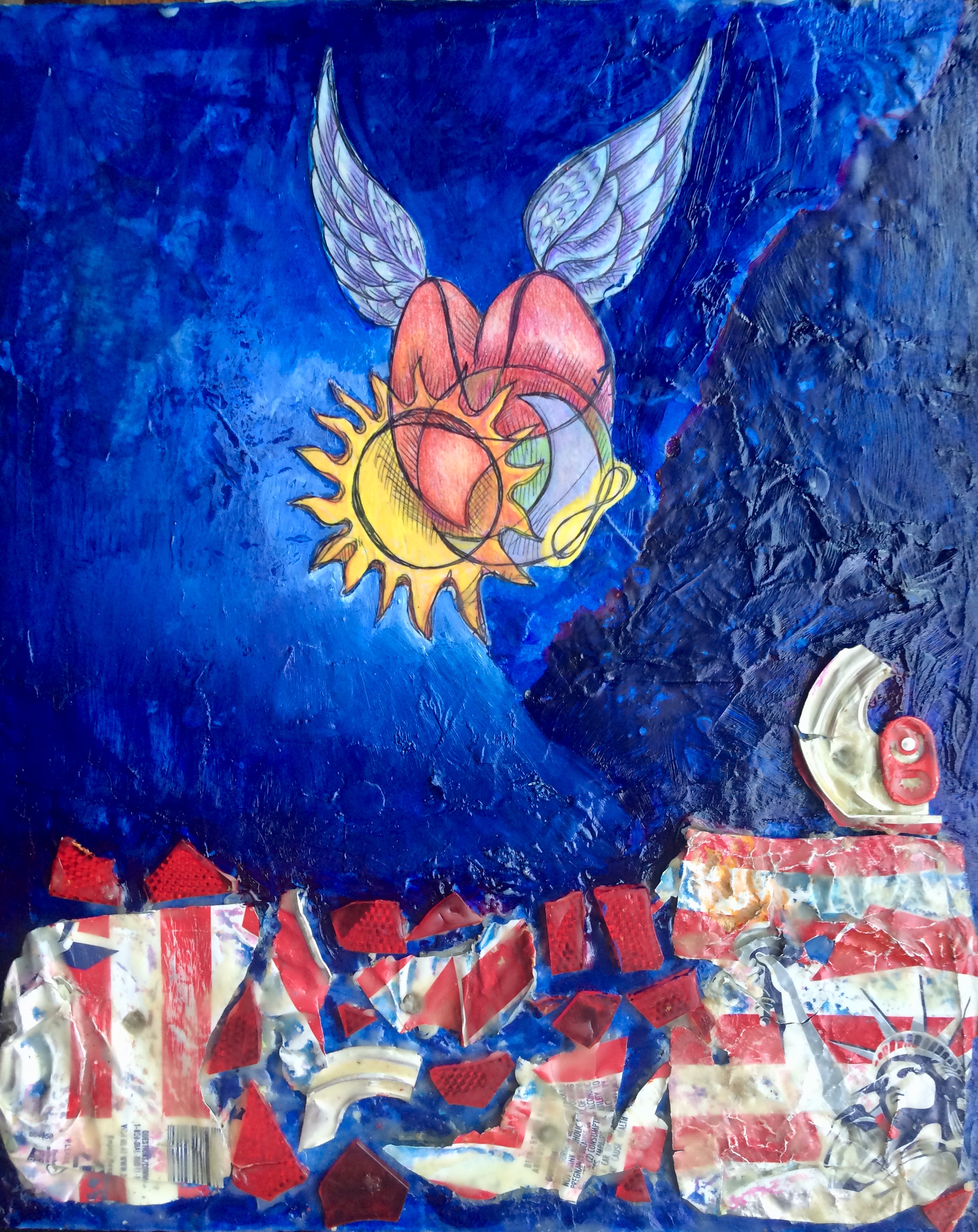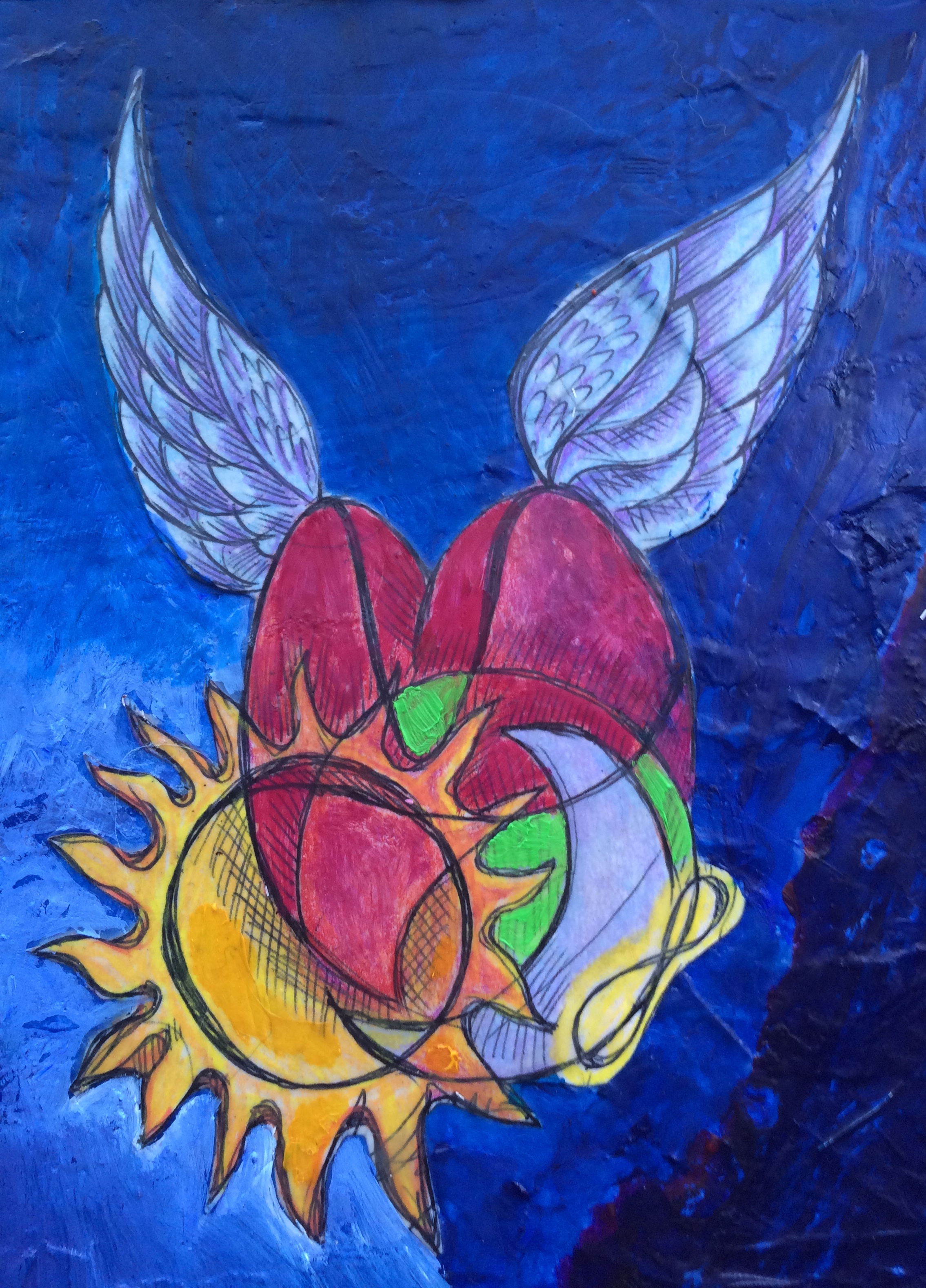 Final Sigil where I added green to the earth to make that more obvious. And then some more red for the front part - which represents trashed Amerika...and the imbalance of masculine energy...
I may not be entirely done, but I am done enough to post it now...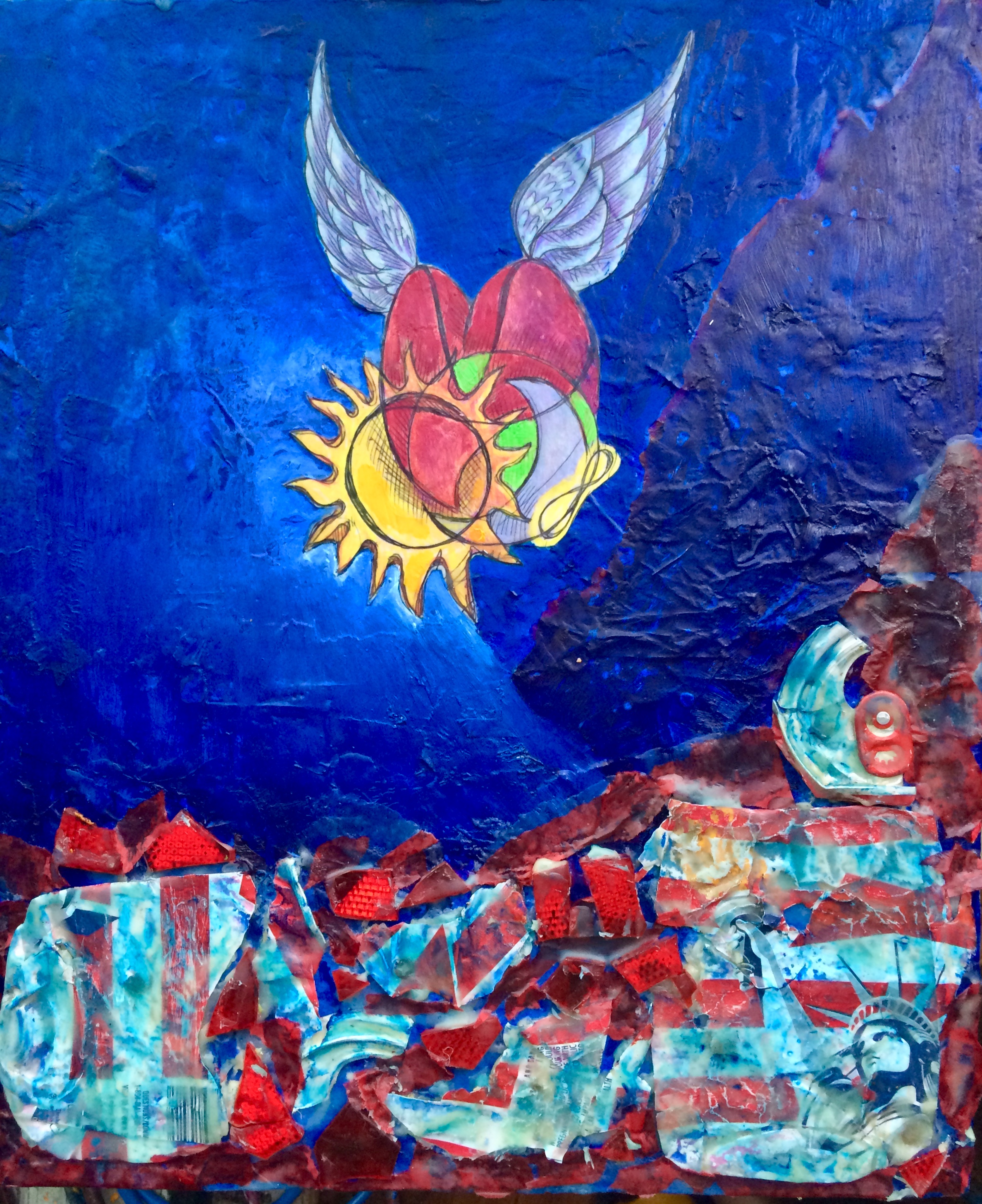 Source
https://steemit.com/markpassio/@mpassio/an-average-day-with-mark-passio https://steemit.com/passio/@mpassio/mark-passio-new-episodes-of-what-on-earth-is-happening-can-not-be-broadcast-here-s-why